---
Defiance Silver Corp. is proud to present its PDAC 2015 Mining Silver Snaps Video Series.

We first speak with Brian Ostroff, Managing Director of Windermere Capital and their major investment in Defiance. We then speak with Bruce Winfield, President & CEO of Defiance on the history of the San Acacio deposit, the geology and 'proof of concept' at depth and along strike, as well as the first few holes of the phase I drill program and its significance.

Please click the following thumbnail images to view the interviews on or visit our Defiance Silver YouTube Channel.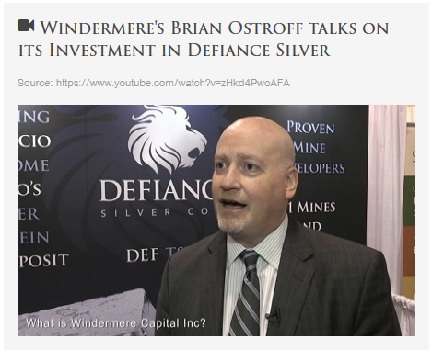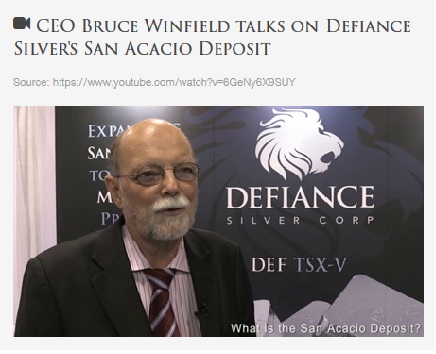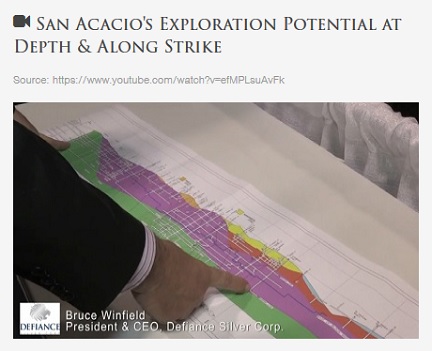 For more information, please contact:
Sunny Pannu - Corporate Development
Suite 1610 - 409 Granville Street
Vancouver, BC, V6C 1T2 Canada
Phone: +1 (778) 729-0333
Fax: +1 (778) 734-0333
Email: info@defiancesilver.com